So yep, there will be a Super NES Classic Edition coming in a few months. Even though Nintendo says they'll beef up shipments for this thing, good luck getting one at retail come September 29. You know the drill: even with increased stock, scalpers are already putting aside funds to grab as many as they can to turn a profit on auction sites or classifieds. Yes, many of you will luck out and be able to wait on a line somewhere to buy one (or more if possible) as gifts or for your own use. But I'm betting a penny that too many folks will delegate themselves to complaining online incessantly about how "impossible" the SNES mini is to find without driving X number of miles or being similarly inconvenienced.
Guess what? If those scalpers are going to beat you at this game constantly, it's partly because you're letting them. Starting today, maybe make a few friends at the nearest game shop, mall, or other location you know this thing may turn up at and be as nice as you can to all your new friends without being a stalker. Be 100% straightforward in your request and yep, let them know you want that new Mini and see what happens. Translation: be prepared to work it good and hard if you want to grab one of these things at a decent price. The less you hang out on some message board forum griping about inflated prices based on speculators doing their thing in the usual unchecked manner, the better the chance of getting one sooner than later.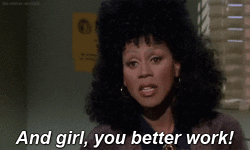 As for me? Yeah, I want one as well, but my finances suck for the next chunk of months and if worse comes to worse, I can emulate stuff I own in a pinch. I've no illusions about walking into Nintendo World NYC in a few months and getting one just like that and nope, Nintendo doesn't send out review product to anyone who asks (although, to be fair, any review I'd write would be pretty boring compared to what you'd see on a video-based channel with millions of subscribers).
Eh, whatever. It's not as if I don't have more urgent stuff to tackle. The first of a few follow-up medical appointments is tomorrow, so that's occupying my mind at the current time.
-GW